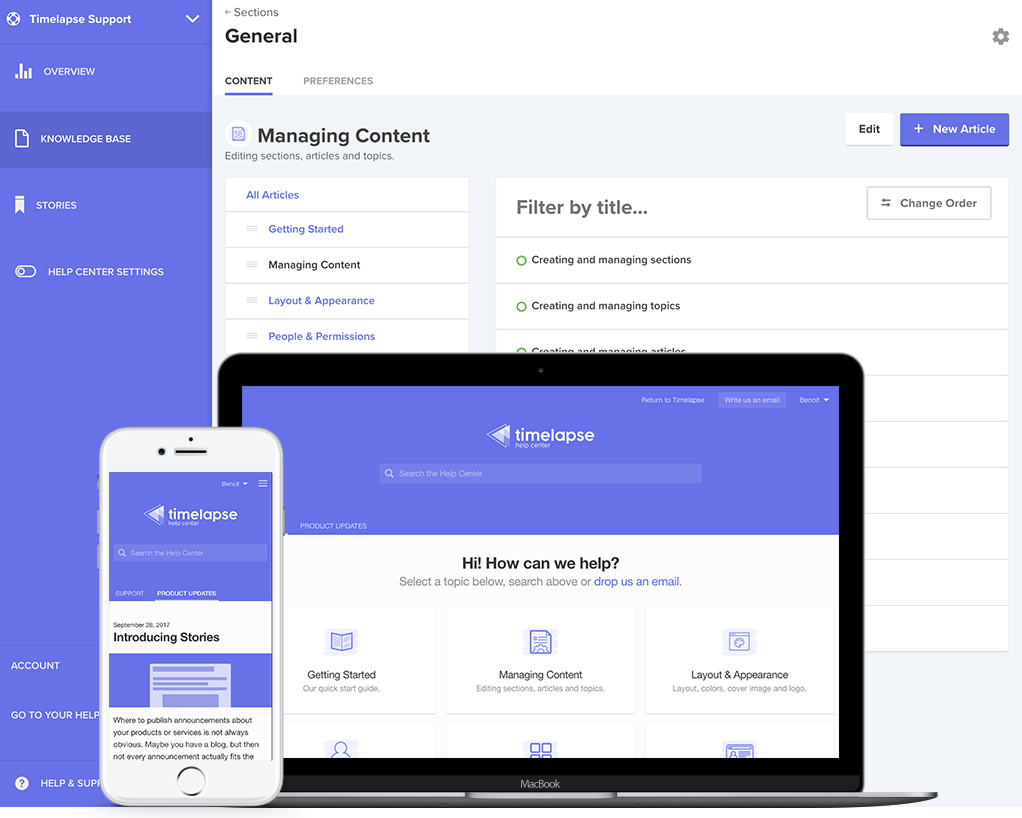 Meet Timelapse.
With Timelapse, you can provide a self-help portal to your customers so you can finally stop answering the same questions over and over and save time and energy along the way.
Or, create an internal knowledge base and make sure everyone has access to your organization's knowledge at all time.
You can be up and running with your Help Center in minutes and no need to involve developers or designers.
See what you can do, have a look at our very own Help Center or a few example sites.
30-day free trial
No coding required.
You can be up and running with your Help Center in minutes and there's no need to involve developers or designers. No technical skills are required.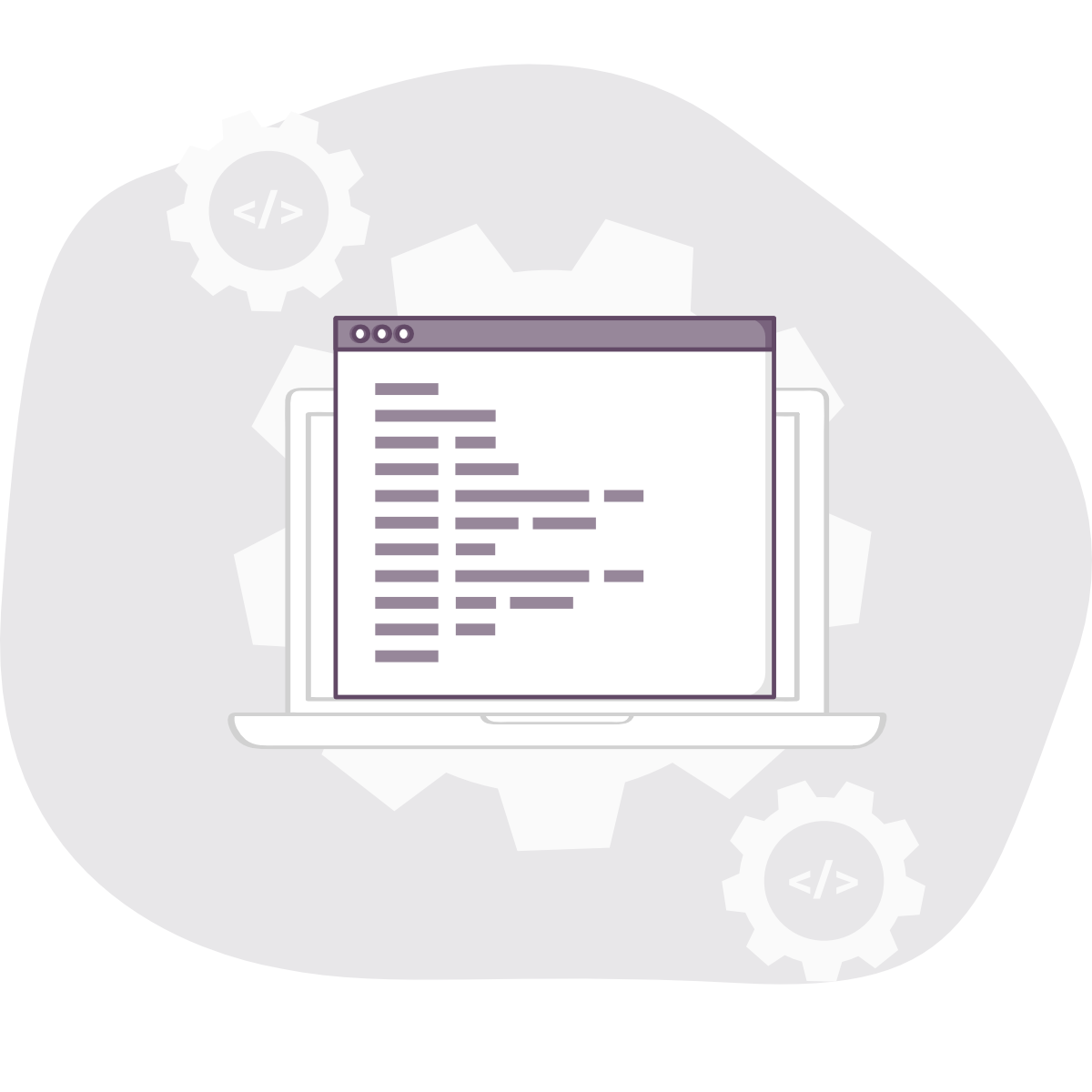 ---
A look that matches your brand.
No designers or developers involved doesn't mean no personalization. Add your logo, pick an accent color and Timelapse does the rest.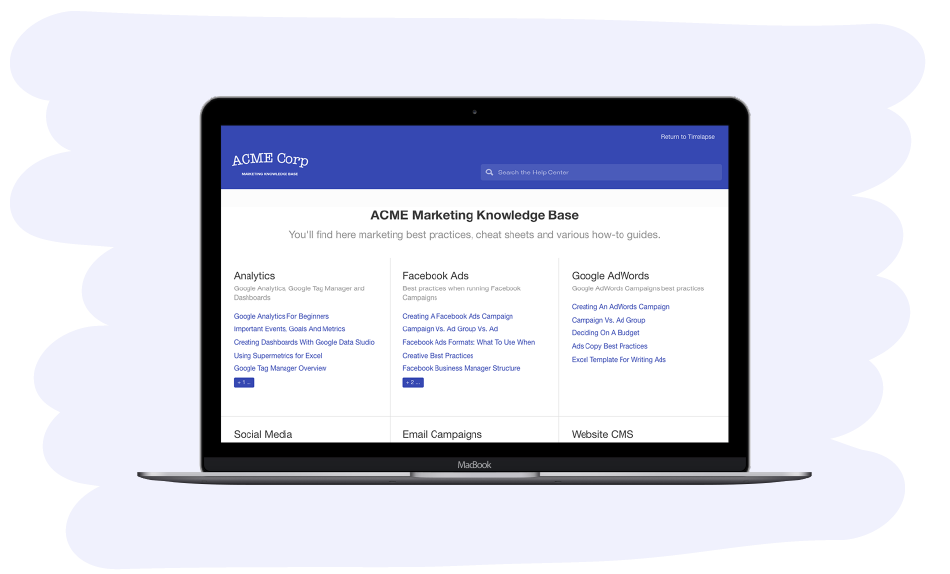 ---
Analytics.
Know what people search for, what searches return no results and what content is the most popular.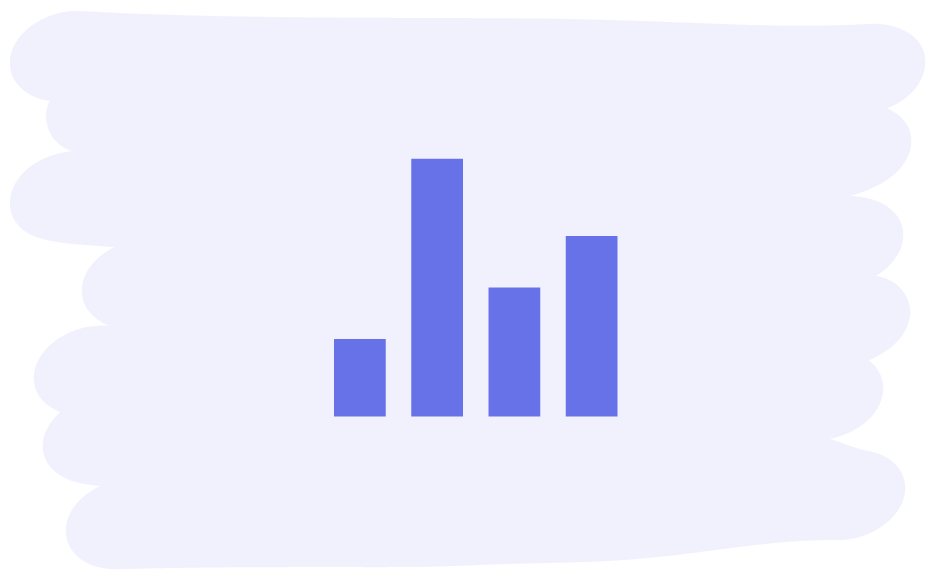 ---
Multiple brands, product lines and help centers from a single account.
Manage multiple brands or product lines from a single Help Center or manage multiple Help Centers from a single account.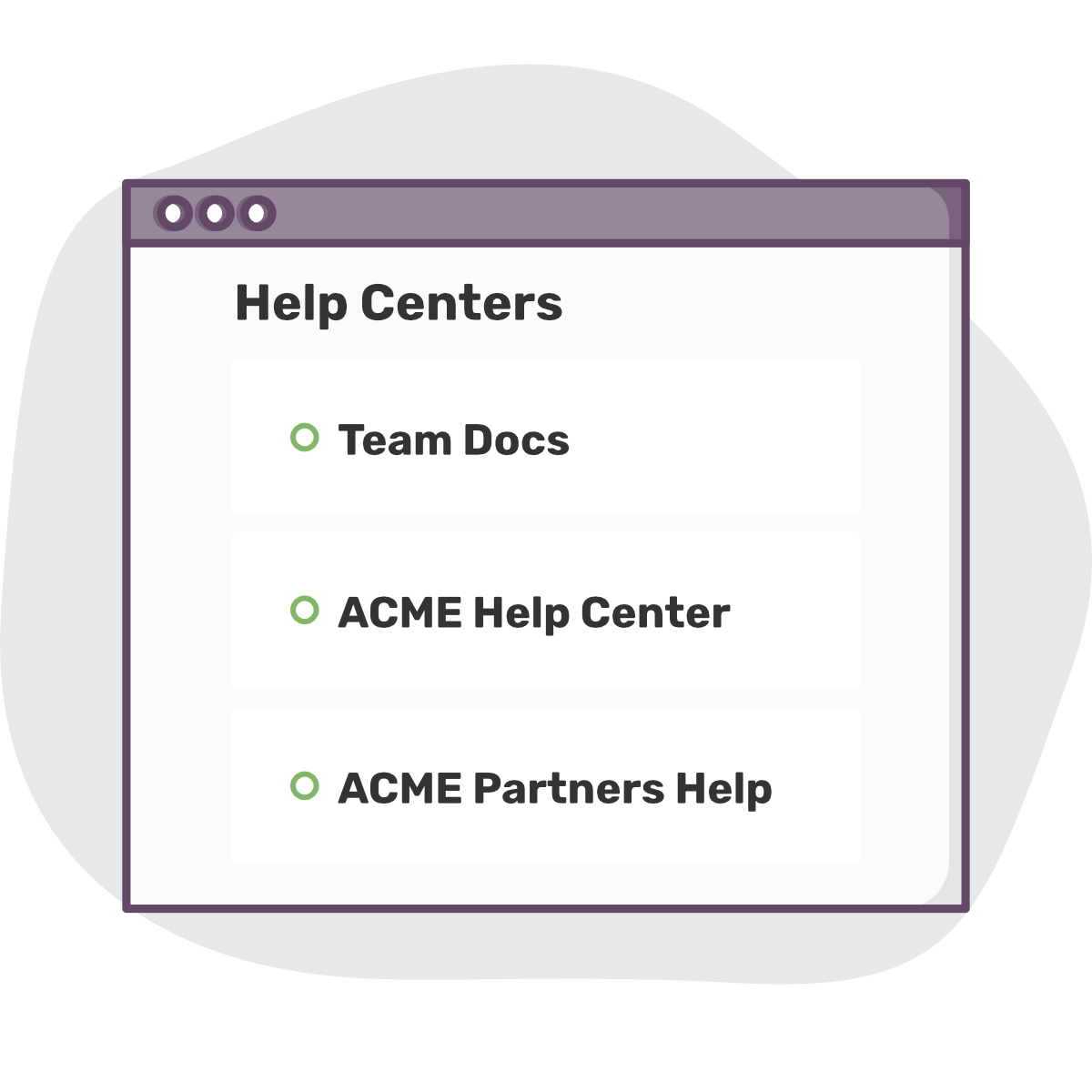 ---
Powerful search.
Each Help Center gets a powerful search engine with live suggestions as you type.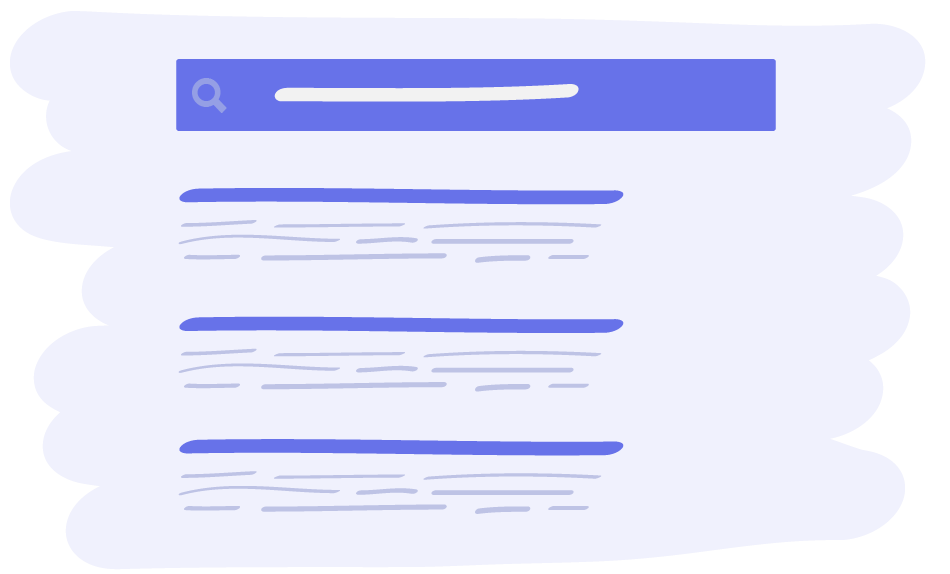 ---
Reactions & Feedback.
Write better help articles by measuring the pulse of your visitors. Then use our simple reports to analyze feedback and take action.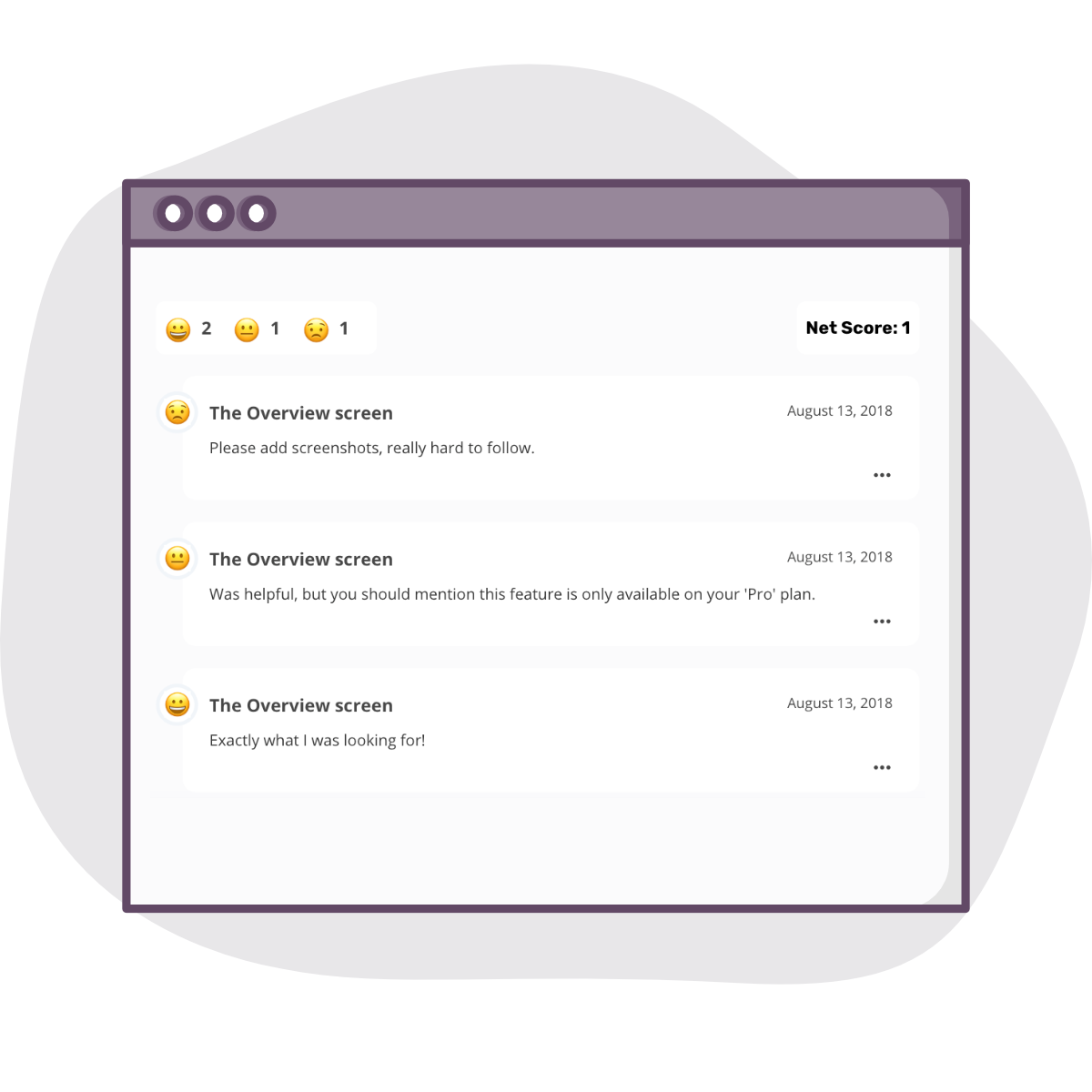 ---
Multilingual Content Management.
Support as many languages as you want, create multilingual content and manage what's available and what's not available in each of your supported languages.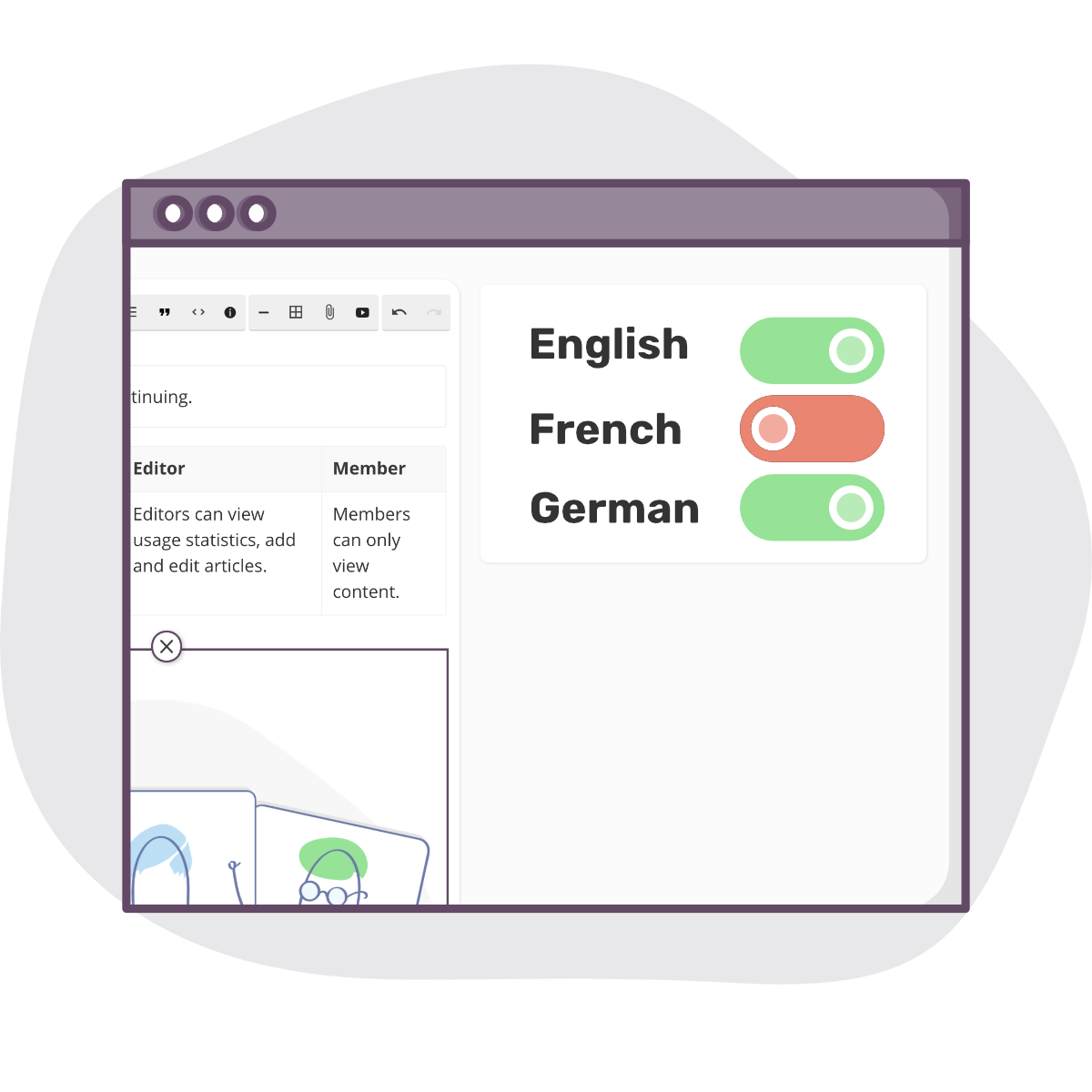 ---
Public or private.
Make your Help Center private for internal use or make it public for everyone to use. Or do both — have a private one for internal use and a public one for customer self-help.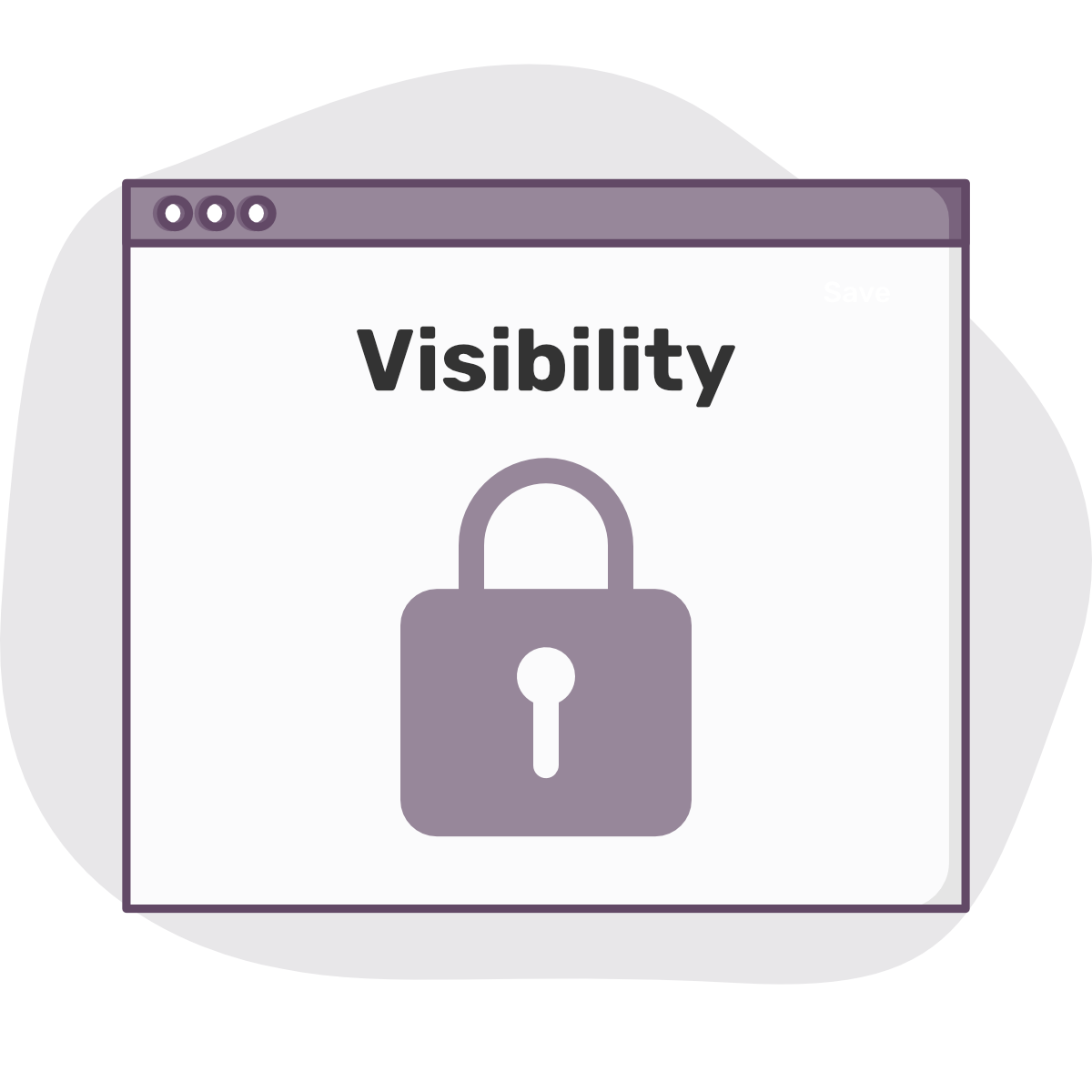 ---
Unlimited Users.
All of our plans come with unlimited users. If your help center is public, invite as many collaborators as you want to feed your knowledge base. If it's private, invite as many members as you want.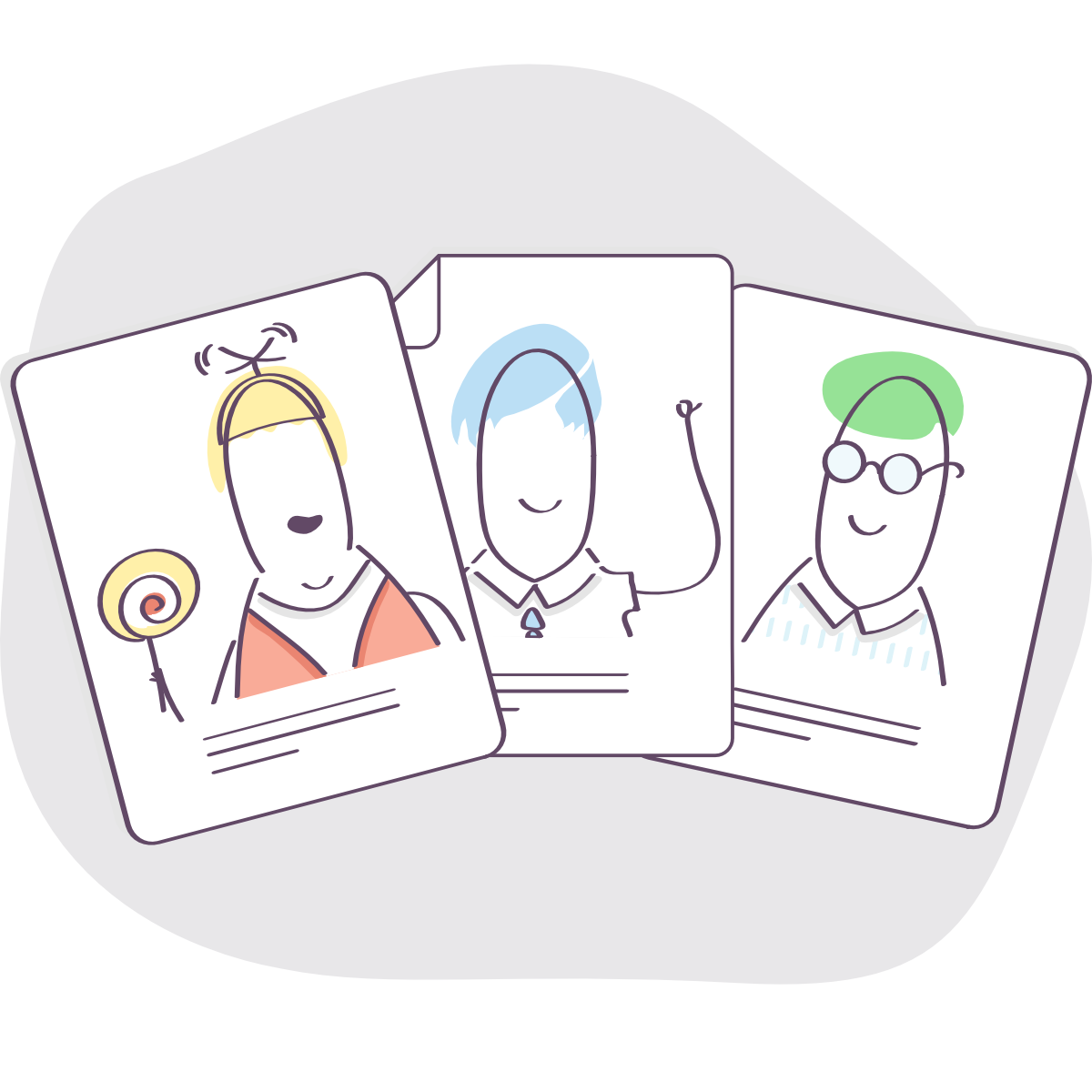 ---
Custom domains with SSL.
Every Help Center gets a secure timelapsehc.com subdomain, but you can use your very own domain. We'll even handle SSL registration and renewal for you.