How to create a Self-help Portal / Help Center for your Customers
One of the easiest way to save time, money and increase customer satisfaction is to create a Help Center website.
Providing a self-help portal to customers allows you to finally stop answering the same questions over and over and save time and energy along the way. Plus, more and more customers just prefer to solve their customer service issues on their own.
What if instead of repeating yourself you could just write a knowledge base article once and then direct customers to that article? What if customers could just visit your Help Center and find the information they need without having to contact you?
With Timelapse, you can set up a Help Center in minutes and there's no need to involve developers or designers.
1. After creating a Timelapse account, the first step is to create content.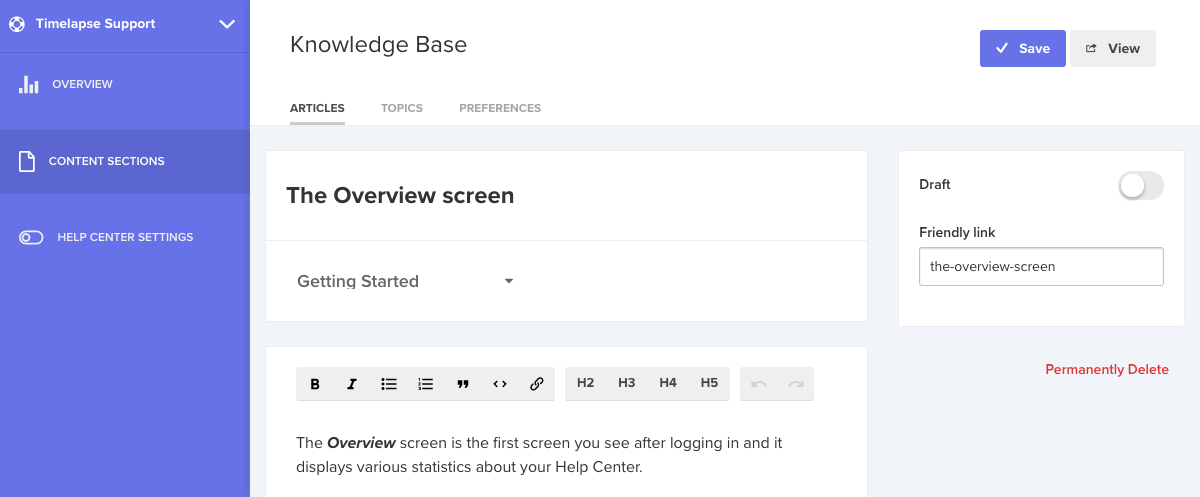 2. Then, pick an accent color that matches your corporate identity, upload your logo and pick a layout.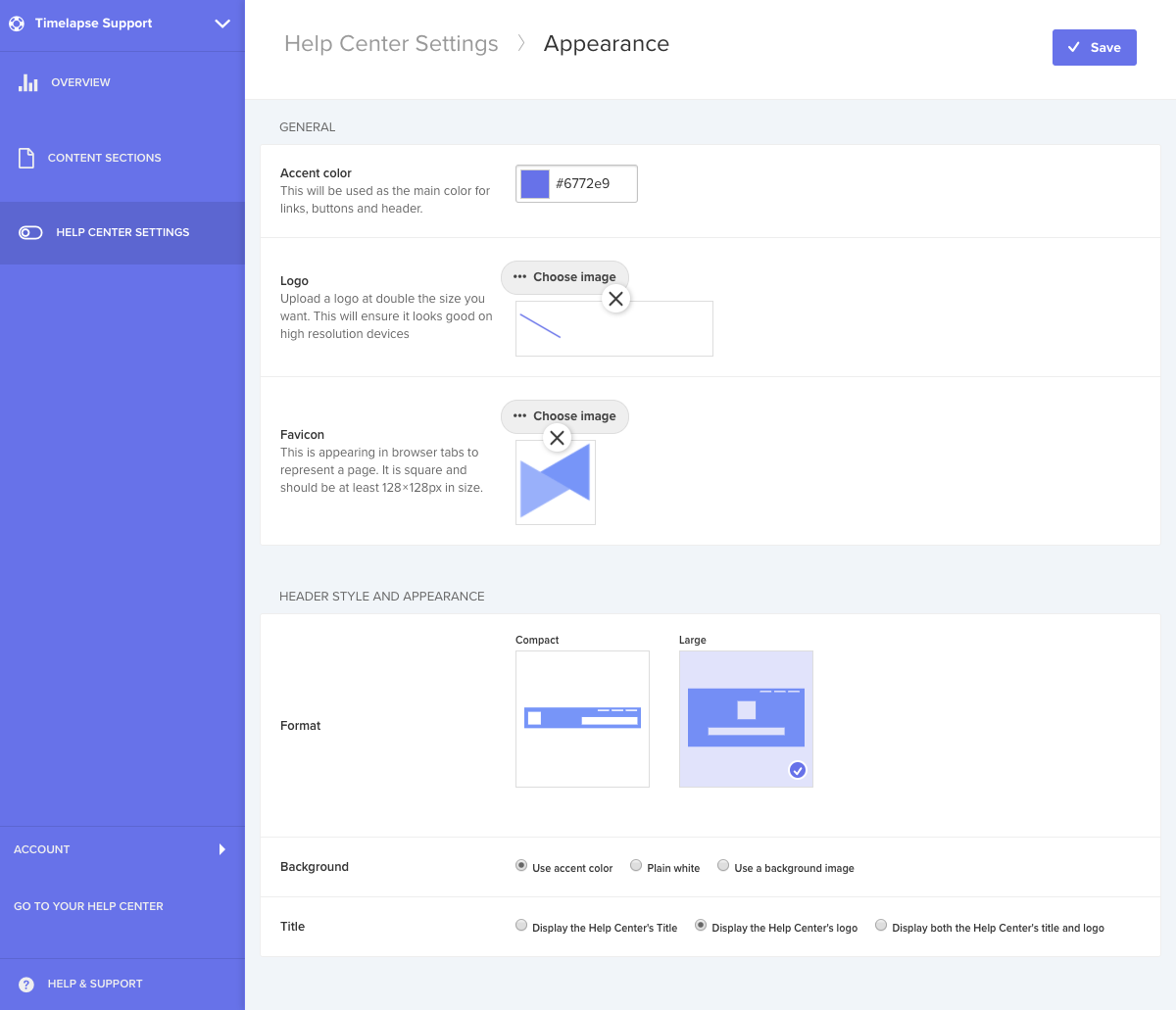 3. Get your Help Center URL
All Help Centers built with Timelapse get their own public URL like acmesupport.timelapsehc.com. You can choose one for your site and share it right away. Alternatively, you can choose a custom domain too, like support.yourcompanydomain.com.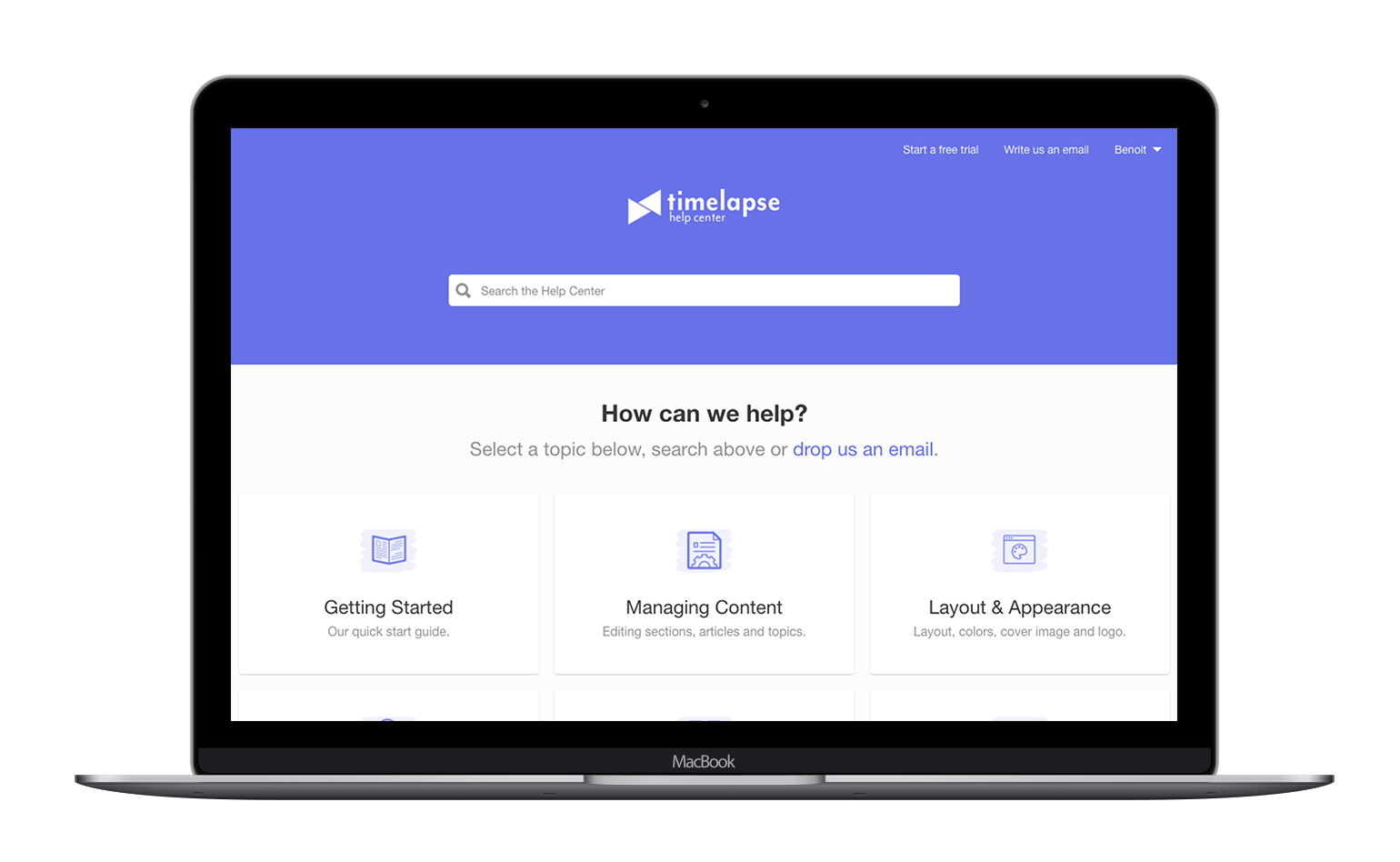 Feel free to have a look at our very own Help Center built with Timelapse for a preview of what your Help Center could look like.