Knowledge Base for Docs, User Guides and Manuals
Timelapse offers a writing experience and a layout specifically optimized for guides and manuals.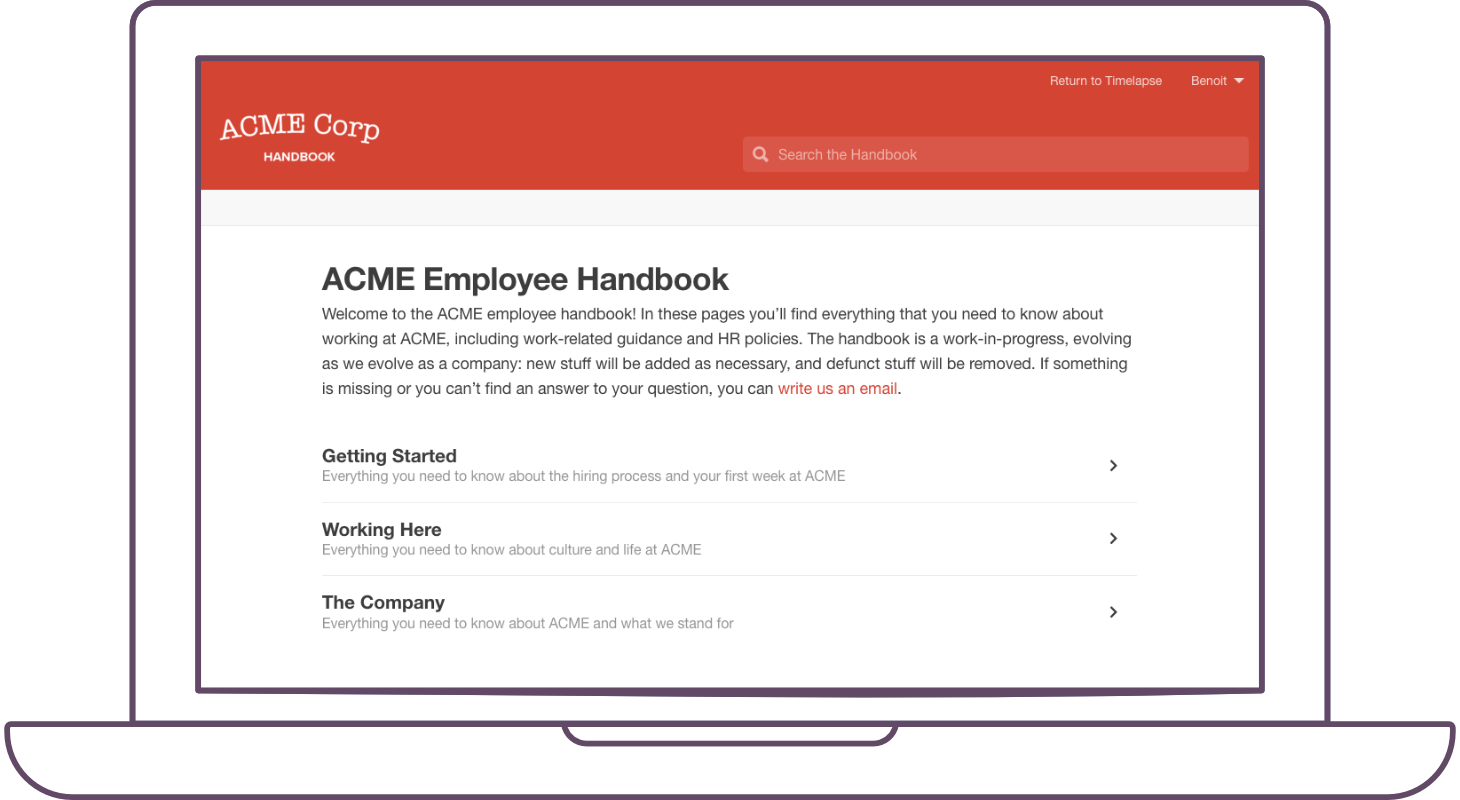 Writing documentation sometimes come with the need to create a user guide, a how-to guide or a manual. Most knowledge base solutions will force you to bend your content to fit their structure, but Timelapse offers an optimized writing experience and layout specifically optimized for guides and manuals.
In Timelapse, you'll find what we call a Docs section. Docs make it easier and more natural to write guides and manuals. With Docs, the first article is your home page. The left navigation is always there and the article content is on the right.


It's not just layout fit for guides, it's an optimized writing experience too. In Docs, everything is an article and you simply nest articles within each other to create the structure. This means you can have a welcome page as well as loose articles or groups of related articles.


Want to mix traditional help articles with user guides and manuals? Sure! Timelapse supports creating multiple sections for your knowledge base, so it's just an option you pick when creating a section.
---
Everything else Timelapse has to offer
With Timelapse, you can get started with your Knowledge Base in minutes.

No designers or developers are required. You pick an accent color, upload your logo and we do the rest! We like to think there's a little magic to that process. So within just a few minutes, you have a Knowledge Base that matches your corporate identity, patiently waiting for you to add content and invite collaborators.


Powerful search is built right into Timelapse. Customers will get live results as they search and as an administrator you will get insights on what people search for. More importantly, what people search for and don't return any results! It's a great way to get feedback on the knowledge base without even asking.


Timelapse supports multiple layout types, depending on what format fits best your content. User guide or manual? No problem, use the 'Docs' section type. Help articles or FAQ? Great, use the 'Help Topics' section type. They're not just different layouts, they're different writing experience too, because we know writing documentation isn't the same as writing random, unrelated help articles.


Our editor is very flexible too. Add images, animated GIF, attach files or embed YouTube videos. You and your employees won't have to work with HTML, embed codes or anything like that.



Analytics will help you improve the knowledge base. Easily get answers to questions like how many visits is the knowledge base getting, what articles are the most popular, what people search for, what searches return no results? These are all important questions you want answers for in order improve the usefulness of the Help Center.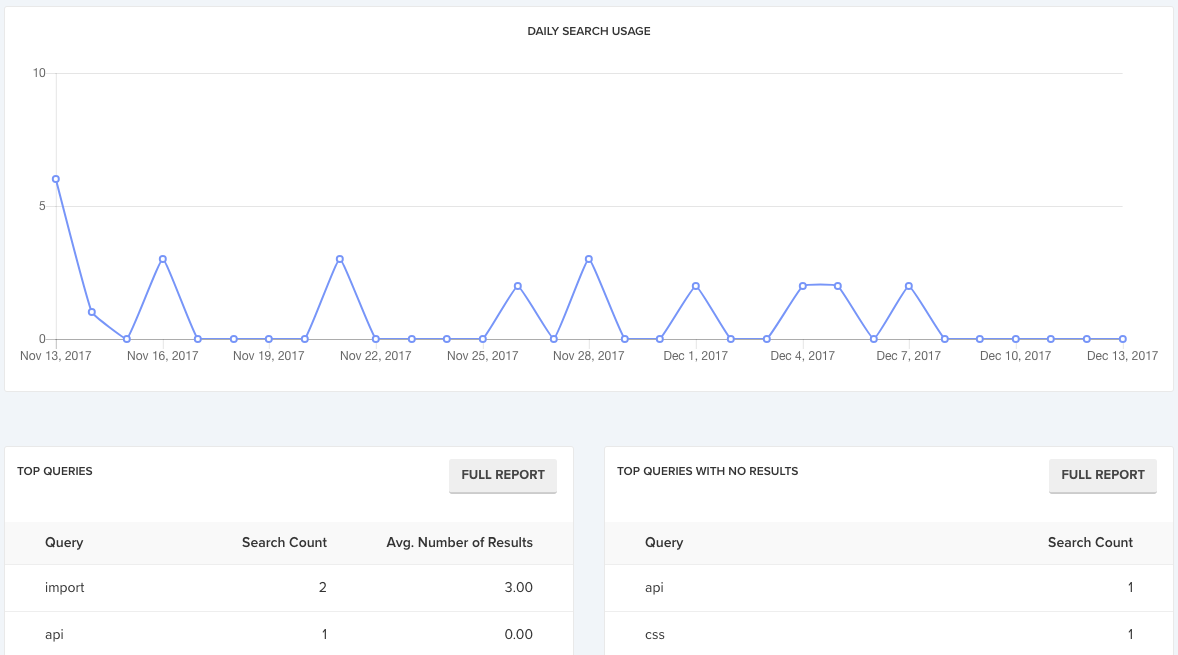 The most popular queries report is a great way to improve your knowledge base and get feedback without even asking!


Publish news or product updates. Timelapse is a simple publishing platform too! Where to publish announcements about your products or services is not always obvious. Maybe you have a blog, but then not every announcement actually fits the editorial direction of the blog. Or, maybe you would like to publish something once in a while, but don't want to get into the trouble of setting up, designing and maintaining a publishing platform. With Stories, you can easily publish posts on your Help Center and it's the perfect way to complement your knowledge base with less formal content.


Make parts of your Help Center private. Timelapse supports managing multiple Help Centers from a single account. So a common use case is to have a public Help Center for customer service and a private one for employees. Making a knowledge base private is as simple as activating an option.
Timelapse also supports secret topics inside a knowledge base. It's perfect for when a completely different knowledge base isn't necessary, but still want some content to be private.


Make your knowledge base available from a trusted domain. Even if you don't host the knowledge base yourself, Timelapse supports setting up a custom domain. So you can use help.yourdomain.com for instance and customers won't notice a thing. We'll even secure your domain with an SSL certificate and handle renewal free of charge!


Our pricing is simple and predictable. We don't charge per user, agents, number of searches or anything that you must constantly track in order to keep your costs under control. We charge a very reasonable flat monthly fee, so you always know what you pay for.
Set up your Help Center now, pick a plan later.
Fully functional trial, no credit card required and the first 30 days are on us.
Start your free trial